That Was The Week That Was (Easter '06)
Ah, another lovely bank holiday weekend over and done with and some reminder photos for me (click each for a bigger version)…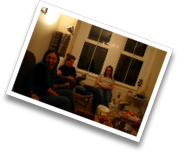 First up, some Easter fish pie with Gemma, Paul, Cindy & Ben – interrupted by two things: The Apprentice (!) and the falling down of the curtains on George's head. I think that this is what Cindy is still laughing about in this photo!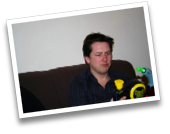 Then on Thursday, Stewart and Susan came over – Susan and I compared new cameras (she got the Nikon D50 for her birthday) while Stewart battled himself at the cerebral game of BopIt Xtreme. Here, he lost.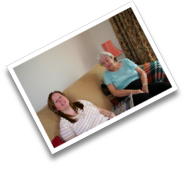 Friday night a quick trip up the M1 for a couple of days with George's parents and Auntie Dorothy. As usual, we ate, ate and ate some more!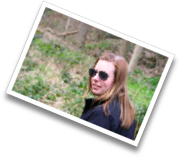 We tried to balance it out with a walk around the Linacre reservoirs, a short walk away, turned into a long walk by George's dad's … route. Felt good in the thighs afterwards!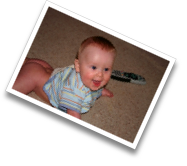 Then over to my sisters for a cup of tea and a gawp at the nephew-child. Jack is now super-active compared to when I saw him last, and even gave us a fountain demonstration when crawling about on his back. Very amusing.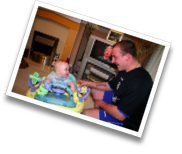 Dad and Jack both enjoy Noel Edmonds in 'Deal or No Deal'…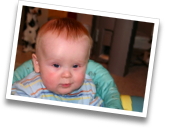 …although Jack didn't agree with such an early deal.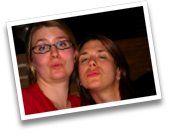 And finally, after three hours of spring gardening, George's cousins and the two of us went for a lovely American burger at Jo Schmo's in Wimbledon Village, topping off a lovely relaxing weekend where I took another couple of hundred too many photos!