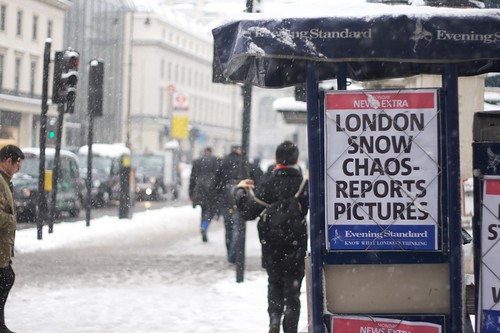 As the Evening Standard shouted on the way home SNOW CHAOS reined today. Wisely leaving the Vespa at home, I walked with George to the train station, as the live departure websites said all the trains were running. How foolish.
None of the trains were running.
So, we made it in by tube, and thankfully I managed to get some nice pictures of London in the snow. It's not often I get to get some nice shots (London is not known for its soft, crunchy snowfall allocation, more the grey, slushy type), so I went to town a little…
Even managed to chuck some snowballs at randoms in Golden Square at lunchtime too, which is always fun.
Now, the journey home. Don't even ask. Chaos it was.